Mon: 12:00 pm – 6:00 pm
Tue: CLOSED
Wed: CLOSED
Thu: CLOSED
Fri: 12:00 pm – 6:00 pm
Sat: 12:00 pm – 6:00 pm
Sun: 12:00 pm – 5:00 pm
New Year's Day: CLOSED
Easter: CLOSED
Mon: 11:00 am – 6:00 pm
Tue: 11:00 am – 6:00 pm
Wed: 11:00 am – 6:00 pm
Thu: 11:00 am – 6:00 pm
Fri: 11:00 am – 7:00 pm
Sat: 11:00 am – 7:00 pm
Sun: 12:00 pm – 5:00 pm
Mon: 11:00 am – 6:00 pm
Tue: 11:00 am – 6:00 pm
Wed: 11:00 pm – 6:00 pm
Thu: 12:00 pm – 9:00 pm
Fri: 11:00 am – 7:00 pm
Sat: 11:00 am – 7:00 pm
Sun: 12:00 pm – 5:00 pm
Mon: 12:00 pm – 7:00 pm
Tue: 12:00 pm – 7:00 pm
Wed: 12:00 pm – 7:00 pm
Thu: 12:00 pm – 7:00 pm
Fri: 12:00 pm – 7:00 pm
Sat: 11:00 am – 6:00 pm
Sun: 12:00 pm – 5:00 pm
Thanksgiving: CLOSED
Christmas Eve: 12:00 pm – 3:00 pm
Christmas Day: CLOSED
New Year's Eve: 12:00 pm – 3:00 pm
TASTINGS
Tastings are $8 and include 5 tastes of wine, beer, and/or cider.
 
GROUPS OF 10+ PEOPLE
We can accommodate groups up to 50 people. In order to provide special attention to all our guests, please call for group reservations. A 50% deposit is required.
Located in one of "America's Prettiest Towns", Holland's downtown district is both historic and progressive. Which makes it the perfect place for our tasting room. With over 25 wines to choose from, including age-worthy Cabernets to the perfect Chardonnay we're sure we can help you find your favorite new wine!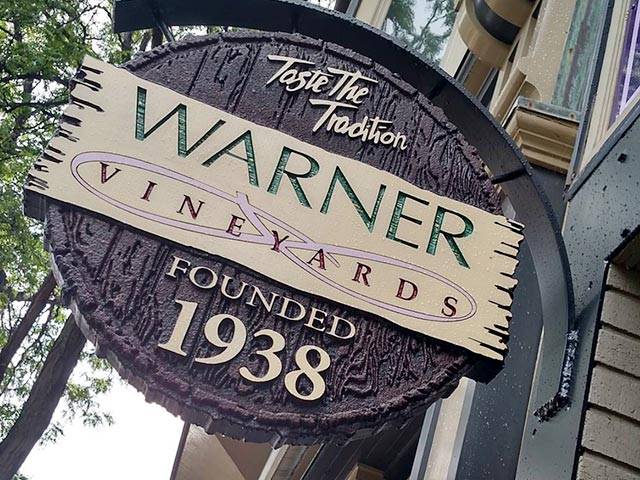 ---
Wine, beer & cider tastings; also sold by the glass, bottle, or growler
Buses/groups of 10-50 allowed with reservation
Wine Club
Cheese boards available