South Haven, MI Tasting Room
Mon: CLOSED
Tue: CLOSED
Wed: CLOSED
Thu: CLOSED
Fri: CLOSED
Sat: 12:00 pm – 5:00 pm
Sun: CLOSED
Sun: 12:00 pm – 5:00 pm
Mon: Closed
Tue: Closed
Wed: Closed
Thu: Closed
Fri: 2:00 pm – 7:00 pm
Sat: 12:00 pm - 8:00 pm
Memorial day Weekend May 24-31
Fri: 2:00 pm – 10:00 pm
Sat: 12:00 pm - 10:00 pm
Sun: 12:00 pm – 10:00 pm
Mon: 12:00 pm – 5:00 pm
Tue: 2:00 pm – 7:00 pm
Wed: 2:00 pm – 7:00 pm
Thu: 2:00 pm – 7:00 pm
Fri: 2:00 pm – 10:00 pm
Sun: 12:00 pm – 5:00 pm
Mon: 12:00 pm – 8:00 pm
Tue: 12:00 pm – 8:00 pm
Wed: 12:00 pm – 8:00 pm
Thu: 12:00 pm – 8:00 pm
Fri: 12:00 pm – 9:00 pm
Sat: 12:00 pm - 9:00 pm
Mon: 12:00 pm – 6:00 pm
Tue: CLOSED
Wed: CLOSED
Thu: 12:00 pm – 6:00 pm
Fri: 12:00 pm – 8:00 pm
Sat: 12:00 pm – 8:00 pm
Sun: 12:00 pm – 6:00 pm
Mon: CLOSED
Tue: CLOSED
Wed: CLOSED
Thu: CLOSED
Fri: 12:00 pm – 6:00 pm
Sat: 12:00 pm – 6:00 pm
Sun: 12:00 pm – 6:00 pm
Thanksgiving: CLOSED
Christmas Eve: 12:00 pm – 3:00 pm
Christmas Day: CLOSED
New Year's Eve: 12:00 pm – 3:00 pm
TASTINGS
Tastings are $8 and include 5 tastes.
 
GROUPS OF 10+ PEOPLE
In order to provide special attention to all our guests, please call for group reservations. A 50% deposit is required.
Located in downtown South Haven along the Black River among the Old Harbour Village shops. With over 25 wines to choose from, including age-worthy Cabernets to the perfect Chardonnay we're sure we can help you find your favorite new wine!
---
Wine & cider tastings; also sold by the glass and bottle
Buses not allowed
Cheese boards available
Outdoor patio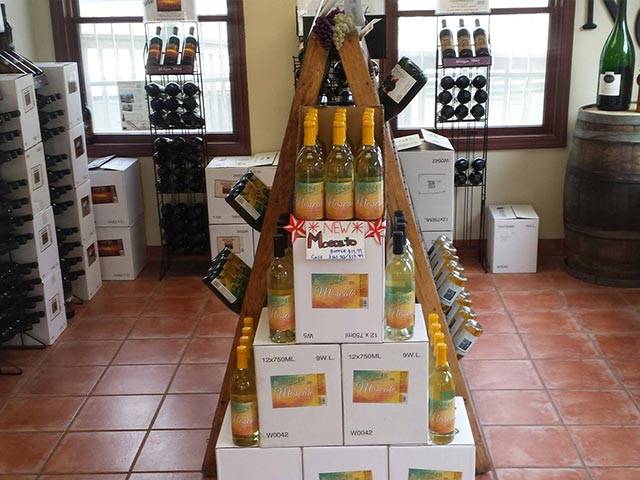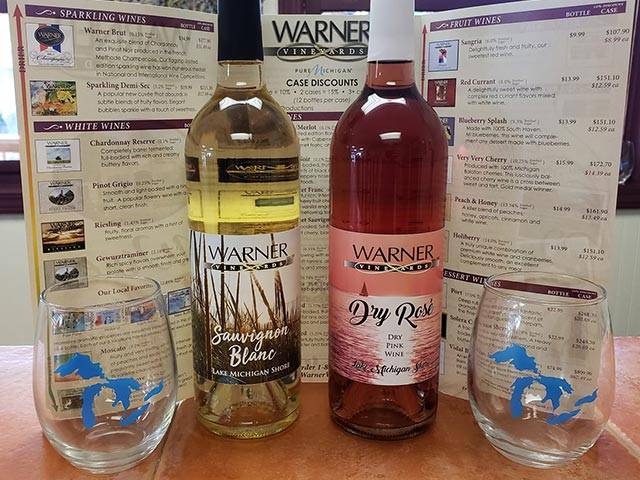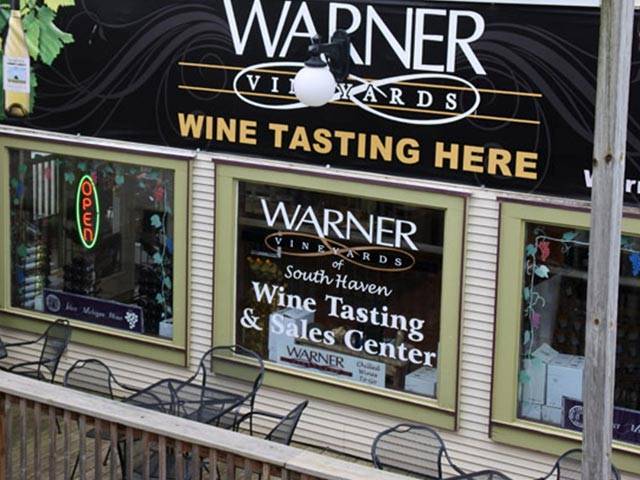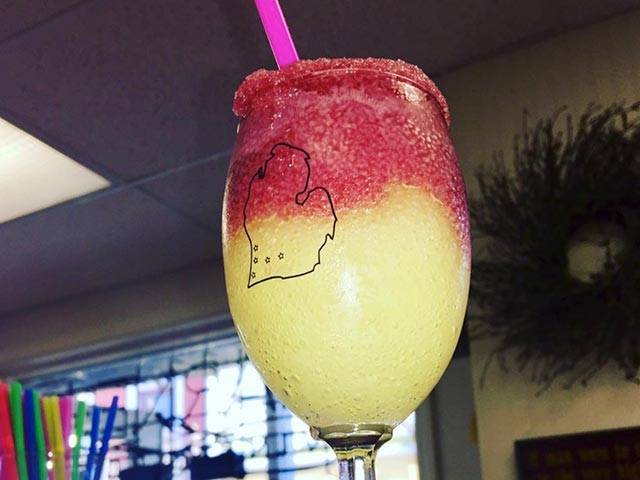 Receive a Complimentary Tasting when you join our email list!  
Don't worry, we promise not to bombard you with emails. Generally, we only send 1-3 times a month.